KAYAK - "Squeeze" Trip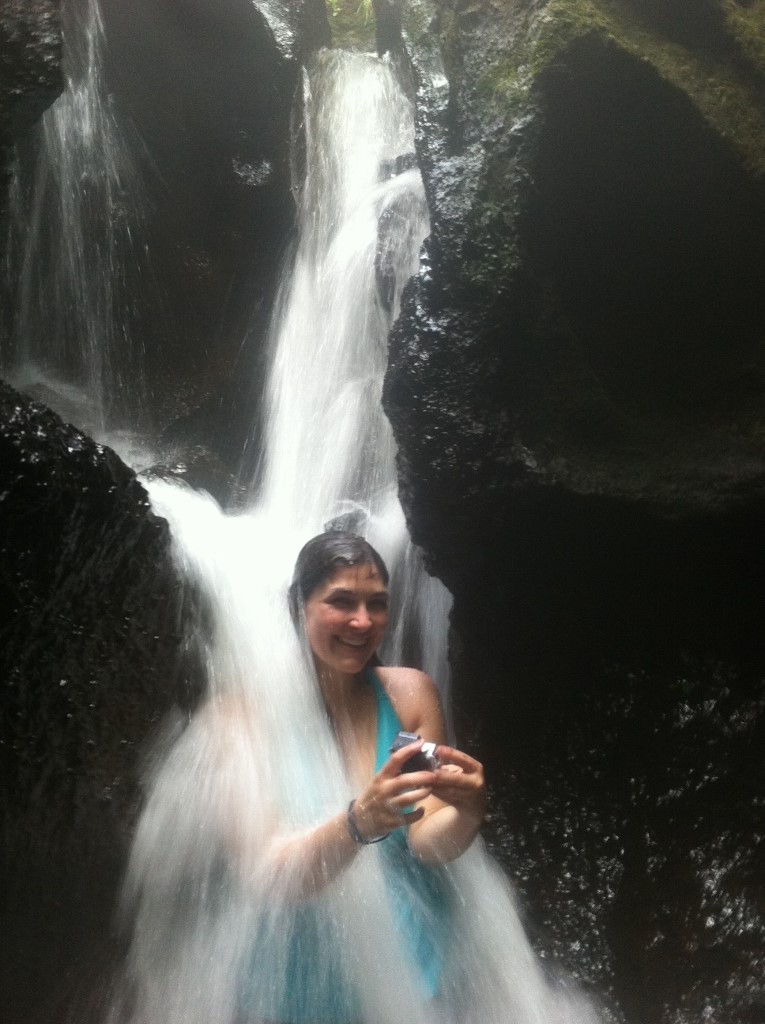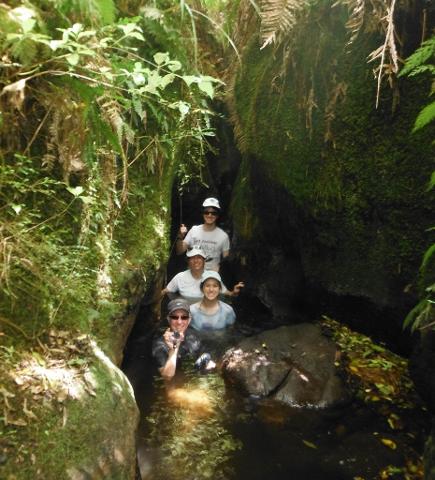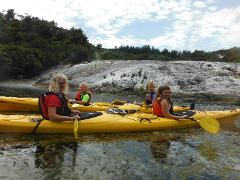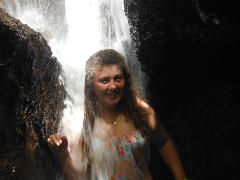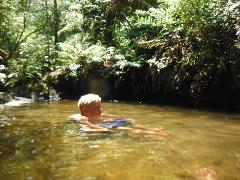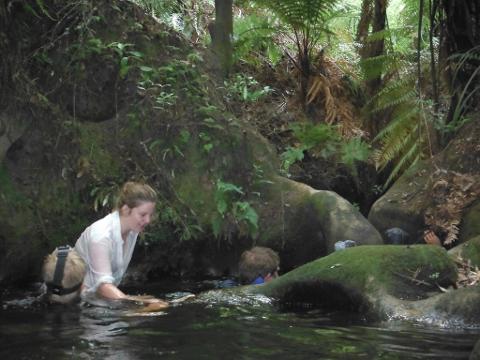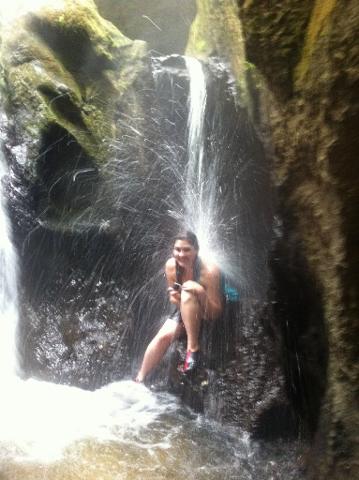 Duration: 6 Hours (approx.)
Product code: PBZHUW
We begin our adventure at the Tutukau Bridge, that leads us through the remarkable landscapes and natural beauty of the gorge and past the hidden valley (Orakei Korako, geothermal park) where you can see gushing geysers, silica terraces and boiling mud pools from sitting in your kayak.
On the way we will stop at the squeeze challenge where you will disembark from your kayak into knee deep water, we take you towards a narrow gap in the cliff faces where we start maneuvering our way through narrow crevasses, climbing boulders and wading through warm waist deep water you emerge in stunning native New Zealand bush and where you can stand under hot flowing water falls. With a small climb you can take the opportunity to soak up the atmosphere while relaxing in the thermal waters of a naturally heated bathing pool.
We then squeeze our way back to the kayaks, to embark onto our next journey of paddling down to paradise valley, which is a big lagoon with little off shoots of hot thermal water that leads into the lake ohakuri. Here you can kayak across the hot pools and feel the temperature below you, whilst being surrounded by natural farmland and forest.
No experience is necessary, as all our trips are guided and full instruction is given. Our double kayaks are safe and easy for everyone to use. Children under the age of 12 must be accompanied by an adult in our kayaks.
Allow approximately 5 hours (3 hours on the water).
Tours include:
Full instruction
Top quality kayaking equipment
Light Lunch & refreshments
Transport: On request only (if you do not have your own transport) – Pick up from/to Taupo CBD. Please call or email to arrange minimum at least 24 hours before tour commencement.
Time:
9am
Please arrive 15 minutes earlier than tour commence time.
Minimum 2 people


Base - Meeting Point:
Unit 2, 876 Acacia Bay Road, Acacia Bay, Taupo
Gear List:
Please arrive wearing the appropriate clothing and already have sunblock applied, so we can keep to tour time.